Tuition and other important information.
The Courtney Camille Wetzel Memorial Scholarship Fund
KITE Domino Chain Videos!

Thank you to our wonderful aides!

2018 location: Pike School
Early Session: July 2, 3, 5, 6
Kaleidoscope: July 9 - 27, 2018
KITE: July 30 - August 3, 2018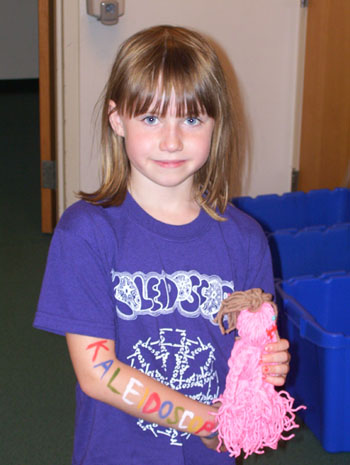 About Kaleidoscope
Kaleidoscope is a non-profit enrichment program that offers varied educational and cultural opportunities to children in the Merrimack Valley. For the thirty-first summer, Kaleidoscope offers one-week courses, where students are immersed in the subject(s) of their choice. The emphasis is on concrete learning in a creative setting. Our faculty, as in the past, is comprised of highly qualified, creative, enthusiastic professionals. We are very proud to have offered quality education for children for what will soon be thirty-four years.
"Really, I would just like to say how much respect I have for all the teachers we met in my kids' classes. Such integrity, enthusiasm, delight in the children, compassion and expertise all in one building!" -A 2011 Parent